While You Were Sleeping actor Lee Sang Yeob to tie the knot in March, starts wedding prep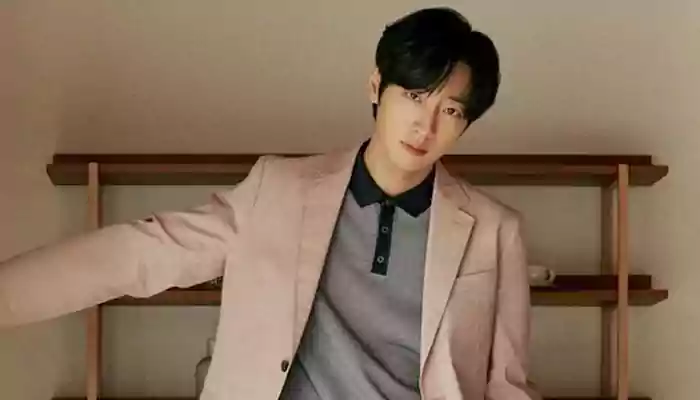 Actor Lee Sang Yeob will be getting married to his non-celebrity girlfriend in 2024. The actor is currently seen on the K-drama My Lovely Boxer.
Actor Lee Sang Yeob who is currently flying high with the success of My Lovely Boxer, is all set to walk down the aisle next year. After a report of Sports Seoul regarding his wedding surfaced online, his agency came forward to confirm them. He has now started his wedding preparations.
My Lovely Boxer's Lee Sang Yeob wedding
Lee Sang Yeob is dating a non-celebrity whose identity has not been revealed yet. The two will be getting married in March 2024. The actor's agency in a statement, as per Soompi, said, "Hello. This is actor Lee Sang Yeob's agency UB Management Group. We would like to convey our position regarding actor Lee Sang Yeob's marriage reports from today.
"As reported today, it is true that Lee Sang Yeob is currently preparing for a wedding with his non-celebrity bride-to-be in March of next year. However, since they have just started preparing for the wedding, we ask for your understanding that we cannot provide detailed information. Once the specific schedule is confirmed, we will notify you again. Thank you."
Lee Sang Yeob wedding prediction
Meanwhile, an old video of Lee Sang Yeob from a show has resurfaced on social media, minutes after his wedding announcement. In a segment of the show, the actor's marriage was predicted to take place in 2024.
Lee Sang Yeob starred in the variety show Sixth Sense which premiered in 2020, as a regular cast member. In an episode of season 2, his marriage prediction was accurately made.
Fans react to Lee Sang Yeob marriage
Reacting to the news of his wedding, someone wrote on X, formerly known as Twitter, "The prediction really comes true tho hahahaha." "Congratulations to Lee Sang Yeob on his upcoming marriage! Wishing him a lifetime of happiness and love," added another. One more posted, "Oh no. I thought Jessi Sangyeob was getting real! I guess we ship for nothing and they knew this all along. Poor my heart."
Who is Lee Sang Yeob?
Lee Sang Yeob is the grandson of the late business veteran Kim Jong Jin of POSCO and Dongkuk Steel. He made his debut with a small role in KBS2's A Happy Woman starring Yoon Jung Hee, Kim Suk Hoon and Jung Gyu Woon in 2007. From there he went on to appear in several films, K-dramas and even reality shows. He is best known for Living Among the Rich, The Innocent Man, Jang Ok-jung, Living by Love, While You Were Sleeping, Once Again and Eve.