New Volvo EX30 e-SUV to make sounds when opening doors, will detect drowsy driver
Swedish auto giant Volvo will be introducing the all-electric EX30 SUV next month on June 7 and the upcoming offering will be one of the smallest electric SUVs to join the manufacturer's lineup. Ahead of its global debut, the automaker has released details about some of the features that will be available on the model. This is particularly the new safety tech that will feature on the Volvo EX30, specifically designed keeping city conditions in mind.
The Volvo EX30 will come equipped with a door opening alert that will warn occupants through visual and audio cues whenever you're about to open the door in front of a passing cyclist or other traffic users. The automaker says that such "dooring accidents" where car owners open the door inadvertently into the path of a cyclist make up as much as a fifth of all reported bike accidents in the UK each year.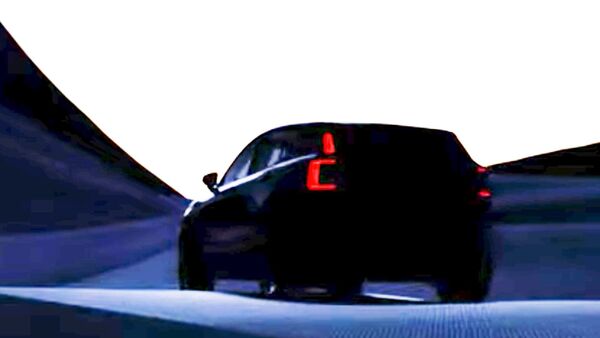 "We have long had a focus on safety in city environments where cars share space with pedestrians and cyclists," said Åsa Haglund, the head of our Safety Centre. "With the Volvo EX30 we are taking city safety to the next level, creating a small SUV that is your perfect companion for a comfortable driving experience, while it looks after you and other people on the busy streets of modern cities."
Moreover, the upcoming Volvo EX30 will come with a strengthened safety cage that includes the A, B and C pillars as well as the roof. The automaker says its smallest SUV ever has been designed on the same global safety standards as, in line with the brand's bigger models. Given its electric nature, Volvo has also focused on ensuring the battery integrity remains intact with the chassis and safety cage built with various forms of high-strength steel that offset the impact from a possible crash in an efficient way.
The Volvo EX30 will also include a far-side airbag on the inside of the driver's seat designed to help reduce head and thorax injuries in the event of a side impact, while there will be new active safety features to help protect the occupants and pedestrians. Furthermore, the EX30 will get the new advanced driver alert system as standard that comes with hands-on detection in the steering wheel. This brings a special sensor located behind the steering wheel that detects eye and face movements around 13 times per second. The car will be able to understand if the driver is distracted, drowsy or inattentive.
Lastly, the new EX30 will get the new intersection auto brake feature designed specifically for the city to help avoid accidents at intersections. In the case that another car crosses your path in front unexpectedly, the automatic brake feature will help mitigate or avoid a collision.
Disclaimer: This Article is auto-generated from the HT Auto news service
Article: