Mercedes-Benz unveils the dark Night Series for the Maybach S-Class, GLS & EQS
Mercedes-Benz has unveiled the new Night Series package for the Maybach range of vehicles comprising the S-Class, GLS and EQS SUV models. The Maybach Night Series brings a dark theme to the opulent range of vehicles from the German carmaker, bringing a stealthy appearance to the three cars. Mercedes-Benz has announced that the Maybach S-Class and EQS SUV will get the Night Series first later this year, while the Maybach GLS Night Series will arrive by early 2024.
The Mercedes-Maybach Night Series brings visual upgrades to the three models with dark chrome elements, while the cosmetic changes extend to the cabin as well. The Mercedes-Maybach GLS and EQS SUV get the exclusive new two-tone paint finish in Obsidian Black and Mojave Silver. The SUVs also get the monotone obsidian black and diamond white colour schemes as well. The Maybach S-Class gets the exclusive new Onyx Black and Mojave Silver two-tone paint scheme, while the Night Series is also available in single-tone grey, black and white shades.
With respect to subtle upgrades, The Mercedes-Maybach EQS SUV gets additional detailing with side windows with a high-polish black finish. The rear and roof spoiler also get the black treatment while the Maybach emblem is finished in dark chrome. The Maybach GLS also gets dark chrome elements extending to the Mercedes star on the bonnet, grille, trim parts and Maybach pattern on the side air intake. The LED headlamps get subtle detailing in rose gold. The SUV rides on 23-inch wheels with high-quality inserts.
The Maybach S-Class also gets rose gold elements to the headlights and dark chrome accents and bespoke wheels with the Maybach logo making frequent appearances on the bodywork. Finishing up the visual styling is the dark chrome and blacked-out exhaust pipes on the saloon.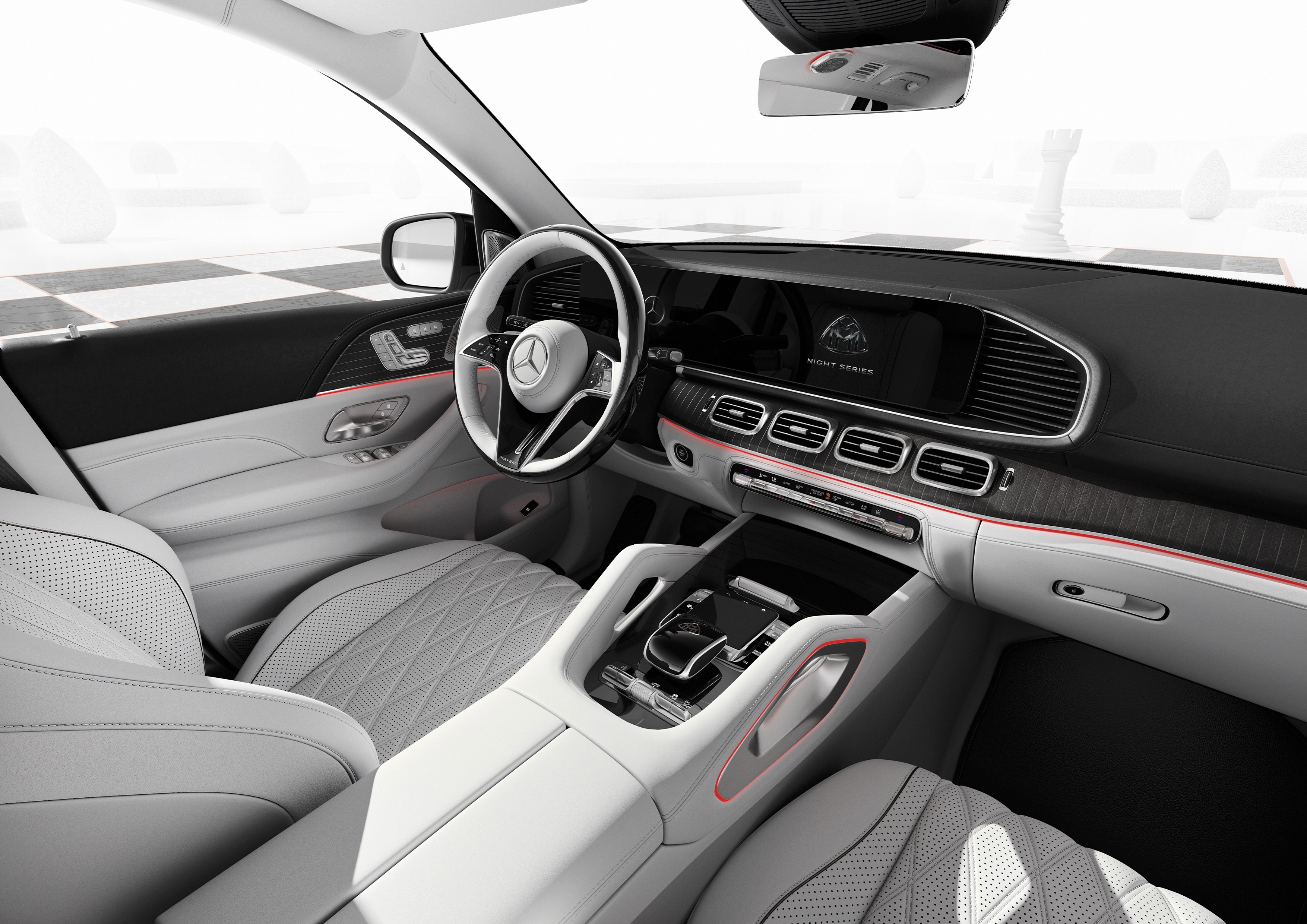 The cabin on the Maybach Night Series gets the darkened opulent treatment as well. The Maybach S-Class Night Edition gets two Nappa leather options – Deep White/Black Pearl Exclusive and Black Pearl Exclusive. The seats are finished with golden-grey piping for a contrasting look. On the Maybach GLS and EQS SUVs, the cabin is finished in Black Pearl Exclusive or Crystal Black and White Pearl Nappa leather upholstery. The interior features an open-pored brown wood finish and aluminium accents.
Mercedes-Benz has not mentioned if the Night Series will be built in limited numbers. That said, expect the model to be available globally for customers including India. We do expect to see a few models making it here in the future.
Disclaimer: This Article is auto-generated from the HT Auto news service
Article: