Mercedes-Benz teases upcoming electric van platform, to launch in 2026
Mercedes-Benz is all set to expand its electric vehicle portfolio to include vans in the future. The German auto giant has dropped the first teaser for its upcoming electric van platform and the VAN.EA architecture will be launched in 2026. It will offer private luxury vans as well as commercial offerings while expanding the automaker's portfolio of RVs. The new platform will underpin all upcoming mid- and full-size models, the automaker has confirmed.
The Mercedes-Benz VAN.EA architecture comprises three blocks. The front block houses the electric powertrain and front axle, while the centre block will house the batteries. It will vary depending on the length of the vehicle. The rear block will be modular and will either house just an axle or an electric motor, bringing all-wheel drive on the more powerful versions.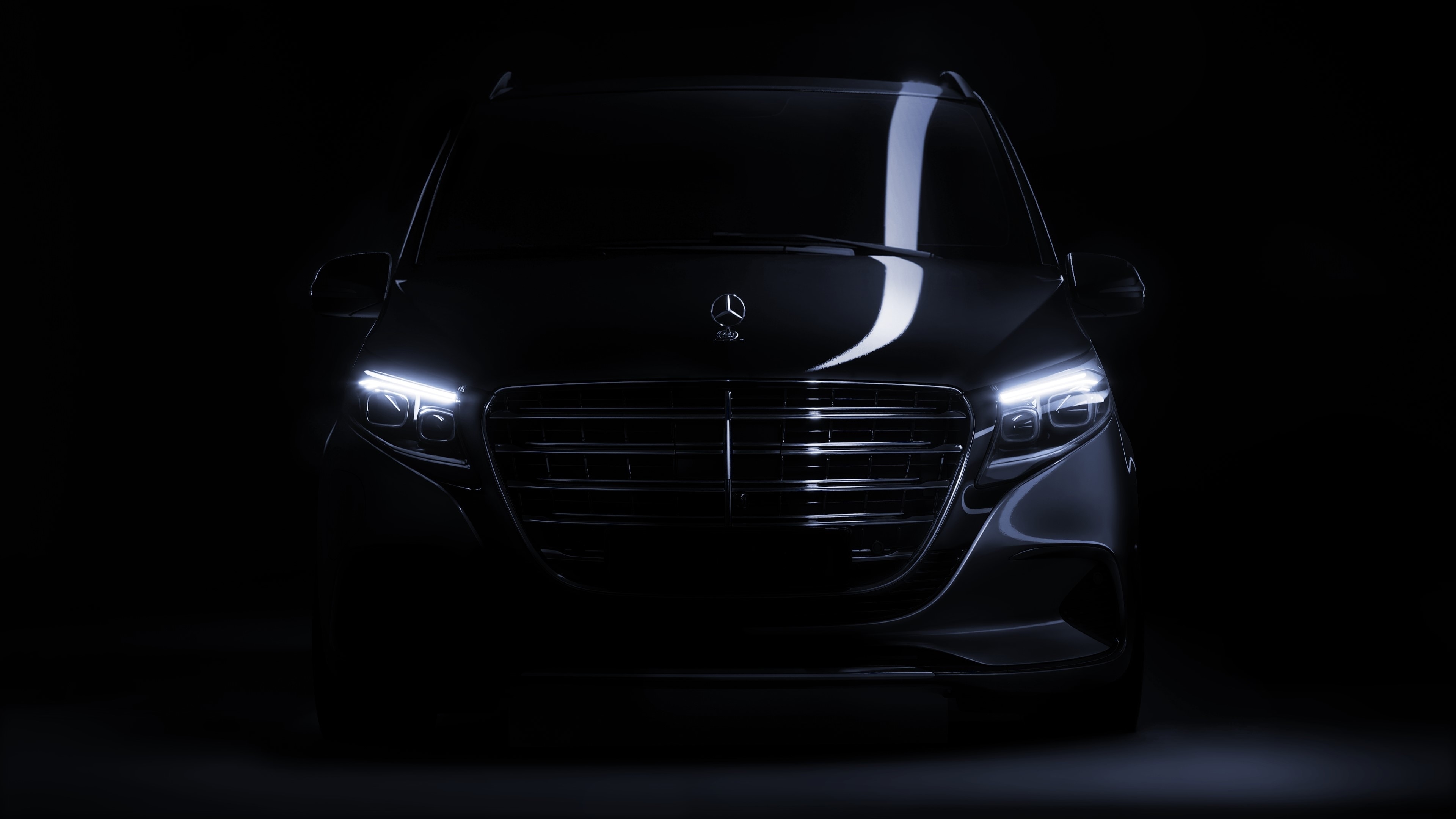 Notably, Mercedes-Benz says its upcoming premium electric vans will come with SAE Level 2 automated driving technology with Level 3 planned by 2030. Competing in the mid-size segment, the tri-star electric vans promise a range of over 500 km on a single charge. The platform also brings flexibility in terms of exterior styling between the passenger and commercial offerings.
Mercedes says it's developing the new electric van platform from scratch and the commercial vans will be optimised for range, functionality, cargo space and payload capacity. These can be later scaled to make ambulances and even recreational vehicles (RVs). The commercial vans will also come with SAE Level 2 autonomous driving with the aim to move up to Level 4 by the end of this decade. The all-new platform developed from the ground up will also help the automaker achieve higher economies of scale as far as production is concerned, bringing a new line of all-electric mid-size and full-size camper vans
The upcoming electric vans from Mercedes-Benz will be produced alongside the internal combustion engine (ICE) powered Sprinter in the portfolio. Mercedes says production of the Sprinter will continue based on demand with a clear focus to go electric in the latter part of the decade.
Disclaimer: This Article is auto-generated from the HT Auto news service
Article: