Asian Games 2023: Indian Wrestling's Heritage and the Champions of Today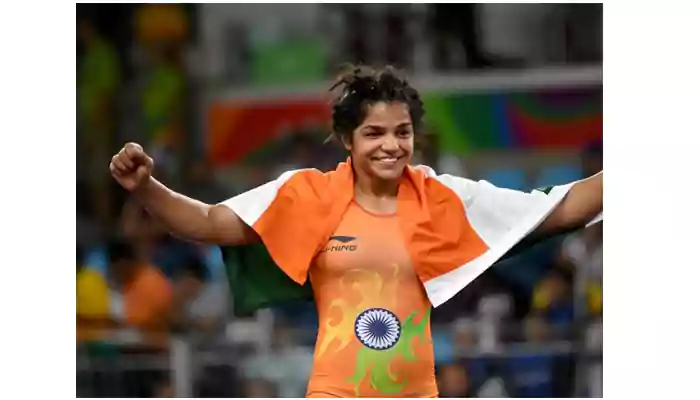 The untold story of Indian wrestling's cultural resilience and the inspirational stars who carved their names in history
Nestled in the heartlands of India, where ancient customs harmoniously coalesce with the present, wrestling has thrived as a sport that transcends the mere confines of athleticism. This is not just about grappling on a mat; it's about preserving a cultural legacy that has endured for centuries. In this captivating narrative, we delve into the vibrant tapestry of Indian wrestling, discovering its deep-rooted heritage, the indomitable spirit of its athletes, and the promising future that beckons.
A tapestry of tradition
Ancient origins
Wrestling, known as "kushti" in India, is a living testament to a cultural legacy that stretches back to the Mahabharata. It wasn't just a physical contest but a way of instilling discipline, respect, and dedication in those who practiced it. The sport was a crucible for forging character.
Akharas
Fast forward through centuries, and you'll find the soul of wrestling alive and well in the "akharas," traditional wrestling arenas scattered across the country. These sun-soaked, dusty battlegrounds are where young hopefuls engage in an ancient dance, not just of skill and strength but of tradition and honour. Here, gurus pass on wisdom, teaching life's lessons alongside the art of wrestling.
India's triumphs on the global stage
Sushil Kumar
India's voyage in contemporary competitive wrestling has been turbulent, marked by peaks of glory and valleys of despair. Yet, our wrestlers have risen, embodying determination that inspires awe. Sushil Kumar, a name in gold in the annals of Indian wrestling, etched his place in history by becoming the first Indian to secure multiple Olympic medals in wrestling. His silver in 2012 and bronze in 2008 showcased his potential and laid a path for Indian wrestlers on the grandest of stages.
Yogeshwar Dutt
But the annals of Indian wrestling are not confined to Sushil Kumar. Yogeshwar Dutt and Sakshi Malik have left their indelible mark, too, with Olympic medals of their own. Their journeys were fraught with trials and tribulations, but their unwavering determination prevailed, sowing inspiration for aspiring wrestlers nationwide.
Sakshi Malik
Hailing from Haryana, Sakshi Malik etched her name into history during the 2016 Rio Olympics when she became the inaugural Indian female wrestler to secure an Olympic medal. Her bronze medal triumph represented a remarkable feat and dismantled gender-based preconceptions in the sport. Overcoming an array of hurdles, Sakshi's journey epitomises the essence of resilience and serves as a motivating force for aspiring female wrestlers in India and across the globe. Her enduring legacy underscores the growing prominence of women in Indian wrestling.
Rising stars in the rumble
Bajrang Punia
A new generation of wrestling heroes is emerging in the unlit corners of wrestling academies and the bustling streets of small-town India. These young talents embody grit, skill, and boundless ambition. Bajrang Punia, a relentless force in men's wrestling, has consistently captured headlines with his aggressive style and technical genius. He carries the torch of India's wrestling hopes, clinching medals at the World Championships and Asian Games.
Vinesh Phogat
Vinesh Phogat, a scion of the renowned Phogat wrestling dynasty, has redefined women's wrestling in India. Her gold medals at the Asian and Commonwealth Games obliterated stereotypes and set an elevated standard for excellence.
Deepak Punia and Ravi Kumar Dahiya
Deepak Punia and Ravi Kumar Dahiya, two rising stars in men's freestyle wrestling, have already displayed immense potential. Their silver and bronze medals at the 2019 World Wrestling Championships and 2021 Tokyo Olympics, respectively, herald a promising future for Indian wrestling.
Pooja Dhanda
Pooja Dhanda, a rising star in women's wrestling, has consistently impressed on the global stage, securing medals at prestigious competitions. Her journey epitomises the growing prowess of Indian female wrestlers.
Wrestling legacy 
Indian wrestling, rooted in tradition, has transformed into a global powerhouse. From ancient akharas to Olympic arenas, it's a narrative of unwavering dedication, indomitable spirit, and the pursuit of glory. As the next generation of wrestlers emerges, the legacy of Indian wrestling is poised to ascend even higher on the world stage. It's a journey encapsulating India's essence, where tradition harmonises seamlessly with modernity and dreams are pursued with an ardour that knows no bounds.