A Recap of Best Spells From the Asia Cup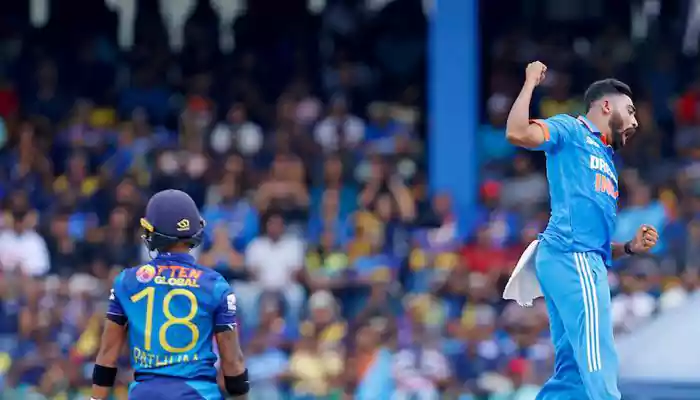 Mohd Siraj created history by smashing Sri Lankan batters with his fiery spell. He took five wickets in just sixteen balls and set the match for India. Get ready to be blown away by some sensational spells in the history of Asia Cup.
From fiery fast bowlers to magical spinners, this tournament has witnessed some truly extraordinary performances. Let's talk about the spells that are as good as Siraj's recent one.
Lasith Malinga's Fiery 5- Wicket Haul (2008)
In the 2008 Asia Cup, Lasith Malinga unleashed a bowling display that was nothing short of spectacular. With his unique slinging action and blistering pace, he terrorized the opposition batsmen like never before. Malinga's fiery spell came in a must-win match against Pakistan, where he single-handedly dismantled their batting lineup. Right from the first ball, Malinga showed why he is known as the "Slinga-Malinga". With lethal yorkers and searing bouncers, he had the Pakistani batsmen dancing on their toes. His ability to generate extreme pace and movement made it impossible for them to pick his deliveries.
Malinga struck early by dismissing key players with sheer precision. The speed at which he rattled through Pakistan's top order left everyone in awe. It was as if every ball delivered by him carried an invisible target on it. The highlight of Malinga's spell came when he picked up five wickets in quick succession, leaving Pakistan reeling at 32 for 5 within no time! This remarkable feat showcased not only his skill but also his ability to turn matches around singlehandedly.
Ajantha Mendis' Magical Mystery (2008)
In the 2008 Asia Cup, Sri Lanka's Ajantha Mendis left cricket fans spellbound with his mesmerizing spin bowling. Known as the "Magical Mystery," Mendis bamboozled batsmen with his unorthodox variations and exceptional control. From the moment he took the ball in hand, it was evident that something special was about to unfold. With a unique grip and an uncanny ability to deceive batsmen, Mendis unleashed a flurry of deliveries that spun sharply off the pitch.
His carrom ball, which skidded through at pace after pitching, became his trademark weapon. Batsmen were left clueless as they struggled to pick up the variation out of his hand. The ball would dart in one direction before fizzing away in another, leaving them groping for thin air.
One can only imagine what it must have been like facing Mendis during those matches. The uncertainty of not knowing what delivery was coming next must have played tricks on batsmen's minds – making even experienced players look foolish at times. Mendis finished the tournament with an astounding 17 wickets from just six matches, including two five-wicket hauls. His impact on Sri Lanka's campaign cannot be overstated – he single-handedly dismantled opposition batting lineups and proved himself as one of Asia Cup's greatest bowlers ever.
Shahid Afridi's All-Round Brilliance (2010)
When it comes to explosive performances in cricket, Shahid Afridi's name is often at the top of the list. Known for his aggressive batting and wily leg-spin, Afridi showcased his all-round brilliance during the 2010 Asia Cup. In a crucial match against Bangladesh, Afridi truly stole the show. With the bat, he smashed an exhilarating century off just 45 balls! His innings was nothing short of spectacular as he demolished every bowling attack that came his way. Boundaries flew off his bat with ease, leaving both fans and opponents in awe.
Not only did Afridi excel with the bat, but he also proved to be a lethal weapon with his leg-spin bowling. His cunning variations and accuracy troubled even the most experienced batsmen. He picked up vital wickets throughout the tournament and played a pivotal role in guiding Pakistan to victory.
Asia cup is a battle which has seen some of the best performances in cricket. These miraculous spells discussed above are only some of them. Which is your favourite?